Skip to Content
Who Is BioTE®
BioTE® Medical is a trusted company that offers pellet therapy over topical creams and pills for bio-identical hormone replacement therapy (BHRT). The treatment has been utilized by many providers across the country, and the product has seen 750,000 insertions throughout the company's history. The professionals at Hillcrest Physical Medicine in Clarksville, TN has trusted them and offer it as a form of treatment for hormone imbalance.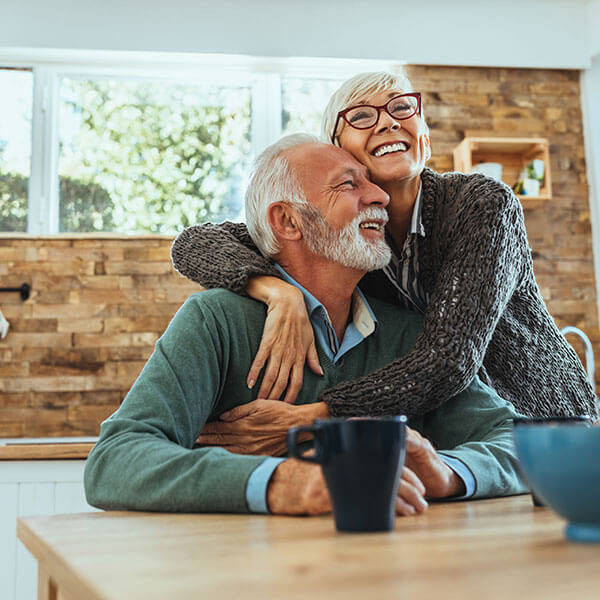 What Is BioTE® Pellet Therapy?
Men and women naturally lose hormones over the course of their lives. Bio-identical hormone replacement therapy (BHRT) is a way to identically replace those hormones lost. BioTE® Medical offers natural BHRT utilizing pellet therapy. Learn more about the signs, symptoms, and treatment of hormonal imbalance in both men and women.
Bio-identical Hormone Replacement Therapy (BHRT) can come in many different administrations including oral, topical and pellet. Hillcrest Physical Medicine has decided to be a provider for BioTE® Medical's pellet therapy to help patients not deal with the rollercoaster-like side effects that can come from using pills and creams. Also, it's a far more convenient treatment. Our patients only need to receive two to four pellet insertions a year, instead of the constant pill-taking requirements or daily cream applications from other treatment options. It's the simplest application!
Restore Balance to Your Life
Our goal at Hillcrest Physical Medicine is to help our patients be the healthiest they can be. For many patients, this may mean rehabilitating injuries or easing back pain. For men suffering from embarrassing hormonal imbalances, we can diagnose and treat their condition. Our medical staff is fully capable of administering hormone replacement therapy to our Clarksville clients.
Among other things, hormones regulate your mood, bone density, and fitness, including your weight and muscle-to-fat ratio. Hormone imbalances can be embarrassing for men, as the body can produce less testosterone than needed and too much estrogen. Hormones are immensely important to your body and mind. A properly balanced hormonal system can lead to a fuller and more confident life.
Balancing Hormone Treatment
Each patient-facing hormone imbalance will go through the process at a different rate, and the symptoms will be unique to each individual. While full optimization of the pellets can take up to six months, while some patients have reported that optimization from treatments can start at two to four weeks. The professionals at Hillcrest Physical Medicine will customize your treatments to your hormone loss and will ensure patients get balance within their body.
How Do I Know If I Have a Hormone Imbalance?
Hormone imbalances have many causes and they can happen at any point in a man's life. Stress can trigger hormone imbalances, along with acute injuries, eating poorly, and exercising too infrequently. Because hormone imbalances affect the endocrine system, which contains a complex mixture of body chemicals, drops in testosterone can cause a host of general health issues.
Fatigue
Decreased sex drive
Infertility
Brain fog
Inability to maintain muscle mass
Depression and anxiety
Diabetes
Osteoporosis
Decreased beard and hair growth
We have the resources and skill set needed to treat you at Hillcrest Physical Medicine and Hillcrest Physical Medicine. Our in-house family practitioner, Dr. Robert Steves, MD, will listen to you, diagnose you, and explain your options in an articulate and compassionate manner.
Give Your Quality of Life a Boost
Hillcrest Physical Medicine's primary goal is to treat our patients until they are at their healthiest. While we offer services for patients suffering from acute joint and back pain, we can diagnose and treat hormonal imbalances in women. Abnormal chemical imbalances can be disruptive to your physical and mental health.
Your body's hormones are among the most important chemicals in your body. Hormones are produced by glands in your endocrine system. As they travel through your body, they help regulate your metabolism, appetite, sleep, reproductive cycles, sexual function, mood, and body temperature. Even the smallest disruptions in hormone levels can cause side effects that can lessen your quality of life.
Introducing BioTE® Pellet Therapy
Because of the ambiguous nature of the signs and symptoms of hormone imbalances, getting a diagnosis is half the battle Fortunately, Hillcrest Physical Medicine is proud to offer BioTE® Medical products. BioTE® uses pellet therapy instead of creams and pills and often reduces side-effects often found in hormone replacement therapies, making them more effective and far less difficult to use. Our medical team wants to see you and get you on your way to full health.
Understanding the Symptoms of Hormone Disruptions
Hormone loss will happen naturally over the course of your life. For instance, your hormones will naturally fluctuate during pregnancy and menopause. But they can be symptomatic of deeper issues and it isn't wise to ignore the warning signs.
Perhaps the most frustrating part of experiencing hormonal loss is understanding and pinpointing the symptoms, which can often indicate other issues. It can be frustrating to deal with embarrassing symptoms without knowing what is causing them. Our medical team understands your frustration. Some of the most common symptoms experienced by women include:
Excessive sweating
Unexplained weight loss
Dry skin
Puffy face
Heart rate changes
Depression
Irregular blood sugar
Thinning and brittle hair
Breast tenderness
Deepening of voice
Night sweats
Our family doctor, Dr. Robert Steves, MD, can diagnose and get you started on treatment. We're dedicated to improving your quality of life and you deserve to find balance and peace in your daily life.
We Use BioTE® Medical's Pellet Therapy
Hillcrest Physical Medicine offers BioTE® Medical's pellet therapy to clients suffering from hormonal imbalances. BioTE® Medical's pellet therapy treats patients without subjecting them to the side effects often found in topical and oral hormonal treatments. While full optimization of the pellets can take up to six months, many patients have reported noticing differences earlier than that. Make an appointment at Hillcrest Physical Medicine and restore balance to your world.
Call Us to Get Started on a Healthier You!